Classic Car News
Latest classic car and auction news
Do you have a classic to sell?
Saturday 28 November 2020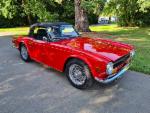 If you are thinking of selling your classic car please do get in touch. Our service will give you the best price for your car with no hassle.
Avoid expensive auction fees and long delays in being paid through an auction house plus the risk of not being paid at all given that so many online auction houses are popping up!
Avoid classic car buying websites that purport to give you the best price when they won't!
Get immediate cash from a well respected and long standing classic car dealership, TALK TO US FIRST!! A friendly dealership that has been around for may years with a physical presence in the UK.. We welcome all enquiries.
We are after top examples of most makes and models but in particular at present we are seeking :
Triumph TR6
MGB GT
MGB Roadster
Morris Minor Vans, Pickups, Travellers and Saloons
Porsche 911
Jaguar MK 2
Jaguar S Type
Austin Healey Frogeye
Volvo P1800
We want your barn find!
Monday 16 September 2019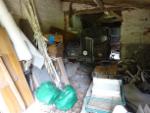 We are always on the lookout for barn find cars and even cars in the worst condition will have some value such as this Bentley MK6 which we recently extracted from a 36 year slumber in a barn. If you have a car that you feel would be of interest do please get in touch, you might well have some rusty gold sitting in a garage or old barn, you never know!
We are seeking Jaguar MK2
Tuesday 04 December 2018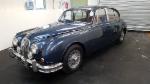 We are interested in buying outright Jaguar MK2 cars, especially 3.8 whether they be restoration or concours examples. We are also interested in the other variants such as 2.4/240/3.4/340. Our interest is in cars that are market fresh and are not currently being marketed. Please submit the details via our contact form and a member of our team will contact you shortly
If you have a nice TR6 to sell please contact us
Tuesday 30 October 2018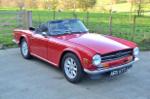 We are constantly looking for nice TR6 to buy. Finding good ones is always very difficult, but if you have a car that you are thinking of selling do please let us know. Cash is waiting for the right cars.
MGB Roadsters Wanted
Monday 16 July 2018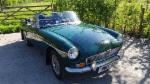 If you have an MGB Roadster that is not currently on the market and you are looking to sell, please contact us first. We will buy outright cars that are in excellent condition with quick decisions given.
We need more cars!
Tuesday 03 July 2018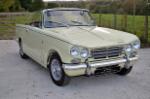 We are always seeking more stock and at present are particularly keen to buy good examples of TR6, Triumph Vitesse and MGB Roadsters. If you have a car that isn't currently on the market and you are considering selling, please do get in contact.
Do you have a classic car to sell?
Monday 11 December 2017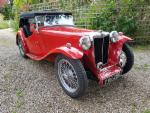 With 2018 almost upon us you might be thinking about selling your classic car in the New Year. We have buyers waiting for the right cars and even though Christmas is almost upon us it is worth submitting your classic car's details now as we are always interested in buying good cars at any time of the year.
Porsche 911 cars wanted
Monday 11 December 2017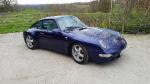 We are urgently seeking Porsche 911 cars, especially the Porsche 911 (993), Porsche 911 3.2 Carrera, and Porsche 911 (964) models. If you are thinking of selling your Porsche 911. please contact us as we are actively seeking these cars and have cash ready for the right cars.
Classic restorations wanted
Friday 07 April 2017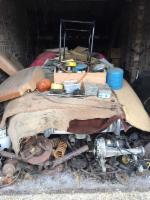 We are always interested in classic car restoration projects. If you have an unfinished classic car project or a car that has simply languished in your garage for many years and needs to be rescued, please get in touch, we might well buy it.
Classic Car Market trends
Tuesday 12 July 2016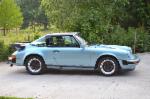 The last few years has seen some quite substantial rises in many marque valuations. You only have to look at E-Type values and the fact that early coupes can now command prices well in excess of £100,000 to see the pace at which values have increased. Another strong example are the fast Fords and we are now regularly seeing 3.0 Ford Capri's make over £20,000 whilst the RS Sierras and Escorts have followed a similar path. Who would have thought three years ago you would now have to pay well over £50,000 for a Ford Sierra RS500. The pace of price rises can be very quick indeed and in many cases almost overnight if a car achieves a record auction result. For example, a BWM 3.0CSL sold for £102,300 at Bonhams Goodwood sale last month, a significant record for this particular model which will undoubtedly boost values of these cars coming to the market now. It can sometimes only take one big auction record to create a significant hike in the values of a particular make and model. Looking around for where the next big trend might lie is always difficult but one particular area of the market where we still see a good pocket of value are the Porsche 911 models that span the 1980s. These cars provide a great driving experience and they also belong to an era which today's buyers have fond childhood memories of. If a car is looked after, the running costs are quite manageable and even parts can be sourced at respectable prices if you know where to look. The Porsche 911s from the 80s retain the original style which has been lost in today's modern variants and most important of all they are huge fun to drive. In terms of what you have to pay, £35,000 to £40,000 will find you a top SC whilst you can expect to pay up to £50,000 for a slightly later 3.2 Carrera if it is perfect. With good examples few and far between, if you do find one and look after it, the chances are that these cars have considerably further to go in valuation terms. You only have to look at what other sports cars are available in this price bracket to see what limited choice there is which is why the 80s 911 cars might well turn out to be the hidden gem in today's market place.
Ford Capri 2.8i makes £37,275 at auction
Thursday 04 February 2016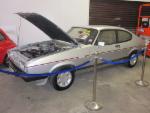 We had another recent example of a low mileage car making a big premium at auction. This time it was a Ford Capri 2.8i which achieved a huge £37,275. The car did have just 2,300 miles on the clock and was in showroom condition. If you own a low mileage classic and are thinking of selling please do contact us first. We have a large client base of people that might be interested in your car and we also buy outright. Prices at present are strong for original low mileage classics and with spring approaching now is a good time to be selling.
Triumph Stag prices continue to strengthen
Friday 16 October 2015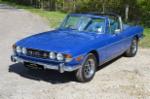 During the last eighteen months or so Triumph Stag prices have increased significantly which we believe is values finally playing catch-up to the rest of the market. The V8 burble from a Stag is hard to beat and a well sorted car that is maintained correctly should give many years of trouble free motoring. In terms of what you should be paying for a fully restored car or a low mileage example, you can expect to pay somewhere around the £20,000 mark. Yesterday at the latest H&H auction a fully restored example sold for £18,480 and another good example is the summer Historics auction where a 20,000 mile car sold for £19,600. We currently have an immaculate fully restored car that was subjected to a complete strip down to bare metal. There is a full photographic record of the restoration and a history folder full of invoices. This one is hard to beat and excellent value in our view at £18995. Please click here to see more details and photographs of the car.
Channel 4 documentary tonight on the last 6 lightweight E-Types
Thursday 28 May 2015
Channel 4 are running a documentary this evening at 9pm on the six new lightweight E-Types which Jaguar are manufacturing to fill the six chassis numbers which were not made during the 60s. The documentary should make for some interesting viewing tonight.
Low mileage cars fetching a premium
Saturday 23 May 2015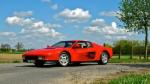 Low mileage cars provided most of the surprises at Silverstone on Saturday really confirming that original low mileage cars are going to continue commanding a premium in the current market. A Mk2 Ford Escort with just over 3,000 miles on the clock achieved just under £16k whilst a 6,372 mile Ferrari Testarossa roared all of the way to £130,500. A one family owned Jaguar XJC with 17,000 miles hit £34,875 and another one owner from new car, this time an Aston Martin Virage with 992 miles on the clock achieved £65,250. The MK3 Ford Capri 3.0S is the car to have of the later Capri series and one with 26,000 miles from new went on to achieve £23,625. A 1989 Porsche 911 Speedster 3.2 Turbo broke the top end of its estimate with a final sale price of £144,000. Originality counts and we are seeing countless records being achieved for cars that have low miles and are original. If you have a classic that is original and in particular comes with a recorded low mileage do please let us know as we would be interested in buying your car or selling it for you on commission.
Texas Barn Find
Friday 08 May 2015
Barn finds continue and the latest this week to be announced is a group of 5 pre war US cars that have been perfectly preserved in a barn in Texas. As always any barn find worth its salt is sent to auction and this lot is no exception with all five heading for market on the 12th June. The auction house is Motostalgia and we have placed their video of the cars below.
Austin Seven Swallow at Richard Edmonds
Saturday 14 March 2015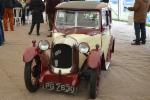 Richard Edmonds sold an Austin Seven Swallow a couple of weekends ago for just over £20,000. The Swallows are cars that we have traded in for many years now and are cars that we feel will continue to rise in value in the future. They tick all of the boxes from an investment perspective with great provenance in that they were the first car that Sir William Lyons of Jaguar designed and built, effectively making them the first Jaguar. They are also incredibly rare with low survivor numbers meaning there are around 30 series one car and another 30 or so series 2 cars that have survived into preservation. The Richmond Edmonds car was a nice series one car, but by no means perfect. We have seen one series 2 car come up for sale in the last few years and we are lucky enough to have one for sale at the moment which is in perfect condition, so if you are seeking a car that will prove to be a major talking point wherever you take it plus have great investment potential a Swallow is well worth a look.
Coming soon - 1936 Austin Seven Opal
Thursday 19 February 2015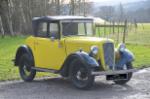 We will soon have a lovely Austin Seven Opal for sale. The car had a full engine rebuild around 14 years ago but has done almost no miles since. We are currently preparing the car for sale, please call for further details.
The London Classic Car Show
Sunday 11 January 2015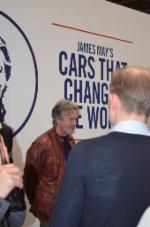 The inaugural London Classic Car show appears to have gone well. The show itself was relatively small in size which is understandable as you have to start somewhere, but the quality of the cars to see was second to none with very much an emphasis on the high end of the market. The car catwalk was certainly good fun and as we were lucky to attend the opening of this event we were able to get a good view of a very nice selection of cars being driven on the road that had been set out. James May was also in attendance on Thursday evening and he took us through the various exhibits within the section he had created entitled 'Cars that changed the world' with a mysterious final car turning out to be a Corgi Aston Martin DB5' which had kept everyone guessing for some time, and as it turns out quite a fun choice. Overall, this was a good event and hopefully next year it will be expanded to include a greater cross section of cars and even more exhibits to look at.
Austin seven swallow details and pictures
Monday 05 January 2015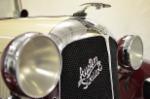 We have now posted more details and lots of photos of our Series 2 Austin Seven Swallow that is for sale. Feel free to contact us for further information.
Anyone for a Woody
Tuesday 04 November 2014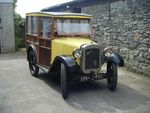 We have a client based in Ireland that has a rather unique Austin Seven for sale. The car which is what we would describe as a Woody was built by a boat builder several decades ago. Undoubtedly itis based ona former saloon but it is totally unique and you are not going to find another. For someone seeking Austin Seven ownership you will certainly turn a few heads at club meetings with this one. For further details please call us on 01892 785277.
Arriving soon - Series 2 Austin Seven Swallow
Monday 03 November 2014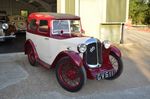 By the end of November we hope to have our series 2 Austin Seven Swallow ready for sale. The car is immaculate and has had many thousands spent over the years including a fantastic leather interior in keeping with how the car would have originally been fitted out. We have dealt in many Swallows over the years and this one tops the pile by a very significant margin, it is absolutely superb. Further details are available on request.
See Castle Classic Cars in The Automobile magazine
Sunday 12 October 2014

We are pleased to report that Castle Classic Cars has featured in the October issue of the Automobile magazine. For those that have not seen The Automobile magazine before it is a must read for anyone with an interest in pre war cars. The features go into great historical depth about a whole variety of pre war cars including real rarities as well as focusing on many manufacturers and individuals that would otherwise be lost to history. It is a remarkably good magazine and one that we are avid readers of every month. This month the magazine has featured us (page 29) and in particular our interest in Austin Sevens. Every week we seem to be getting more requests for both rare and the more mainstream sevens and we hope that within the next few weeks we are going to have a nice selection of cars for sale giving our customers plenty to choose from in readiness for the 2015 season. See the article in full.
Rare Austin Taxi sells for £67,500 at Bonhams
Monday 16 June 2014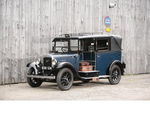 We attended the Bonhams auction over the weekend of the estate of the Michael Banfield collection. During his lifetime he amassed the most amazing collection of automobilia and trucks and lorries along with several very interesting cars. Our pick of the punch was a rather lovely 1935 AUSTIN 12 LL TYPE TAXI which had been restored to a high standard. What surprised us was the price it achieved of over £67,000 which is remarkable and again shows that rarity even for an Austin can mean a big price. This result really demonstrates in our view the investment potential in these cars, especially the rare models such as this taxi and in our universe of Austins, the Swallows and cars such as the Top Hat and the rare seven vans. They all still represent excellent value and over time we see further appreciation in value to come.
Austin Seven values continue to strengthen
Monday 14 April 2014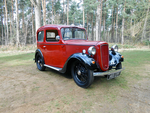 Austin Seven values continue to strengthen. Silverstone Auctions held their latest auction at the inaugural restoration show which was run by the Practical Classics magazine over the last weekend. The majority of auction cars on offer were barn find/ restoration project, but there was one Austin Seven Ruby which we had an opportunity to look over on our visit. The interior had been nicely trimmed albeit a little too modern in style for our liking but the body of the car whilst okay was lacking in certain areas in terms of panel fit and paintwork. However, that did not stop the car from selling for just under £9k which for a Ruby is top dollar and is very much a continuation on an ongoing upward trend in Seven values. The Ruby was always the least valuable of the range and the fact that we are seeing even these cars approach the £10k level suggest the rarities and box saloons that are in very good order are likely to command well in excess of £10 from now on. The rare cars such as the Swallows and rare tourers are likely to seeing values quite rapidly in our view over the next few years and prices of 20k may well soon look cheap in the not too distant future.
A new Austin Seven Box Saloon record
Monday 03 February 2014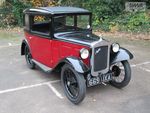 The latest SWVA auction included a concours condition Austin Seven Box saloon which achieved what we believe is a new auction record for a standard box saloon at £12,700. This again demonstrates the strength of demand for good car and perhaps once again a sign of another strong year for Austin Seven values.
Another strong result for an Austin Seven Ruby at Bonhams today.
Monday 09 December 2013
Bonhams held their last sale of the year today which included a very nice Austin Seven Ruby. The car looks to have been restored to a high standard which certainly helped the price achieved but nevertheless at £8,050 it does demonstrate that good Sevens are continuing to command good prices. The Ruby is perhaps the most abundant and least valued of the range which makes today's price that much more encouraging that demand for these cars is building.
Interest in classic cars continues to grow
Sunday 01 December 2013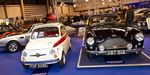 This year has once again seen strong double digit gains in many marques and models and the trend looks set to continue judging from recent auction results. In New York last week a series 1 4.2 litre E-Type Jaguar sold for a huge $450,000 for example. In the UK the end of season show is the Classic Motor Show which is held at the NEC. This year record numbers turned out with 65,000 people visiting the show over a three day period. For enthusiasts and investors the classic car market is thriving and if you are seeking a particular make or model of car please do get in touch. We have a very significant network of contacts to be able to source cars. If you have a car to sell why not let us know and we can give you a valuation and find a buyer for you.
Unique Austin Seven Van at Barons
Monday 28 October 2013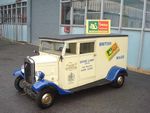 Barons will be holding their latest auction tomorrow at the usual venue of Sandown Park, Esher, Surrey. There is as always a good mix of cars together with an oddball or two. The prize for the most unique lot has to go the miniature Austin Seven van which was commissioned in 1937 by a company called S J Morland & Son who at the time were the proprietors of England's Glory safety matches which is the livery this particular van carries. Finding another would be impossible and the estimate of £12,000-£15,000 looks about right. For any Austin Seven collector this has to be a one off opportunity to add a model that no one else is going to turn up to a classic car meet in, that is assuming you can get into the seat!
Arriving soon - Austin Seven Top Hat Saloon
Saturday 20 July 2013

We will shortly be taking delivery of a rare 1928 Top Hat saloon. The car will be going through our usual workshop checks and we hope to have it for sale within the next two weeks. If you are interested please register with us today and we will let you know as soon as the car is available for viewing.
Austin Seven Ruby at Silverstone Auctions
Saturday 18 May 2013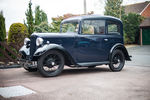 The latest Silverstone Auctions sale included a lovely Austin Seven Ruby which was in the current ownership of someone who served an apprenticeship at Austin. The car was in first class condition and the hammer price of £8,970 reflects that. This is a very high price for a Ruby and perhaps once again demonstrates that the Sevens are gaining in popularity and valuation at present. More details about the car are on the Silverstone Auctions site
Another Austin Seven Record
Friday 15 March 2013

We believe another auction record was achieved on Saturday for a box saloon with a 1931 RM saloon achieving a price of £11,760 at Historics Auctions . The box saloons have historically been the cheapest of the Austin Seven family but more recently they have started to play catch up and in fact we are seeing broad based gains across the whole range with the rare bodied coupe, tourers and fabric saloons moving ahead during recent months.
Are Austin Sevens set to rise in value?
Monday 18 February 2013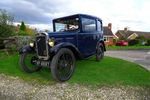 The rise in classic car values during recent years has left some makes and models behind. Austin Sevens have gradually crept up in value during recent years and have made good returns for investors and enthusiasts alike. The most common form of Austin Seven is the box saloon with values generally around the £5k to £7k mark for good examples. At the end of November a superbly presented car that had been lovingly restored by a man who worked at Austin's Longbridge plant for over 25 years came to auction. He had brought his wealth of experience to a restoration that has resulted in a car that is not dissimilar to one that would have been for sale in a showroom in 1930. The car achieved what we believe to be a record price for a Box saloon at £10,528. This may well provide a boost to the Austin Seven market, especially for some of the rarer bodied cars such as the Swallow, Top Hat and Coupe. The Automobile magazine has tipped the Austin 7 as one to watch during 2013.
RM auction to take place in Battersea, London.
Wednesday 31 October 2012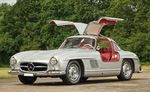 The American auction house RM generally holds a year end auction in London and it has a reputation for attracting some very valuable machinery. This year's auction is no exception with cars ranging from a Bugatti 57c cabriolet (estimate £500,000 to £600,000) to a Lamborghini Miura P400S (estimate £320,000 to £360,000). Even if you do not have incredibly deep pockets this is a great auction just to visit and get close to cars that you will rarely come across . The catalogue cost at £70 sadly reflects the quality of the cars but it does make for a very pleasant evening out in London. To find out more visit the RM website.
Richard Edmonds Auction at Castle Combe.
Saturday 27 October 2012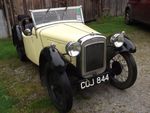 The regular auction at Castle Combe includes 2 very nice Austin 7s. A Nippy in cream estimated at £12,000 to £13,000 and a Tourer which was restored 40 years ago and has been carefully preserved since estimated at £10,000 to £12,000. For those looking to spend a bit less there are a lot of Austin 7 related items in the automobilia, including some engines, various spares and books. There is also a limited edition print of the Austin 7 signed by the man behind the Austin 7, Stanley Edge.
MG show at Sandown Park
Sunday 07 October 2012

A new international MG show takes on the 7th October at the Sandown Park Racecourse in Surrey. It will be a mixture trade stands and autojumble along with club displays and cars for sale, all in nice covered heated halls to beat the weather. To find out more you can visit their website www.mg-show.co.uk.
Auction of the Linegar collection
Saturday 29 September 2012

Saturday 28th September is the auction of the Linegar collection at Perkins George Mawer in Lincolnshire. There are quite a few interesting restoration projects, and a large selection of spare parts for cars ranging from Austin Sevens to Rolls Royces.
Rare Austin Seven Swallow Tourer sells at auction
Wednesday 26 September 2012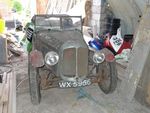 Within the universe of Austin Sevens there are several cars that are almost considered the Holy Grail for collectors and the Swallow bodied Sevens are one of them. They were the result of Sir William Lyons' (the founder of Jaguar) first real foray into building cars in which he used his own design on an Austin Seven chassis. The result was arguably one of the prettiest of the Austin Sevens. Sadly they are incredibly rare now and the Swallow Tourer that was sold last week at auction was the first to come onto the market in many years. The car in question was in need of a full restoration and with several parts missing it will prove to be a challenging but nevertheless rewarding process for the lucky buyer. See pictures of the car.
Receive stock updates
If you want to be first to receive our stock updates then let us know your name and email address and we will email you when we get new cars in. Looking for something particular? Let us know in the Other information field.
Selling your classic car?
Below are just some of the fine classic cars we have sold recently.